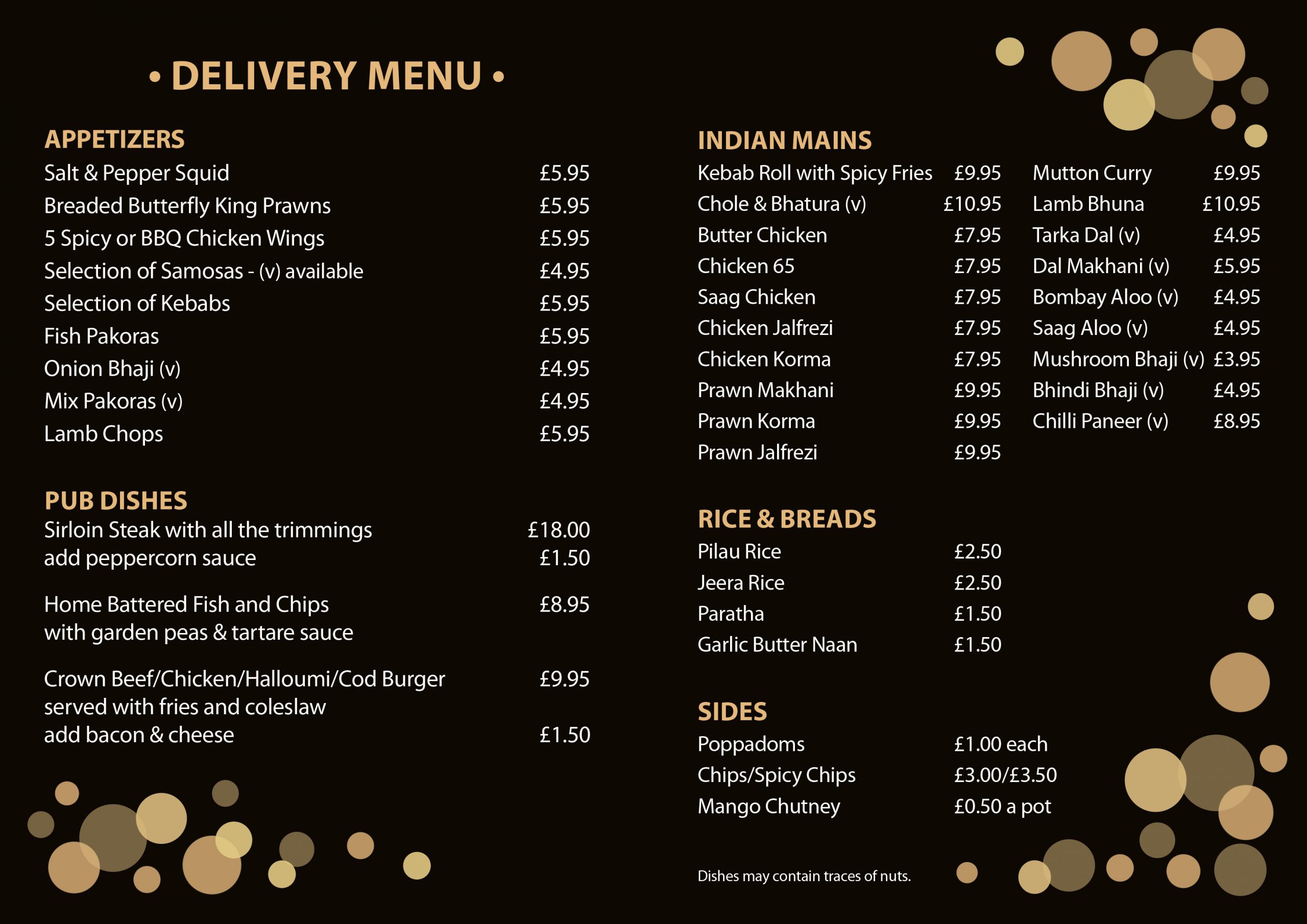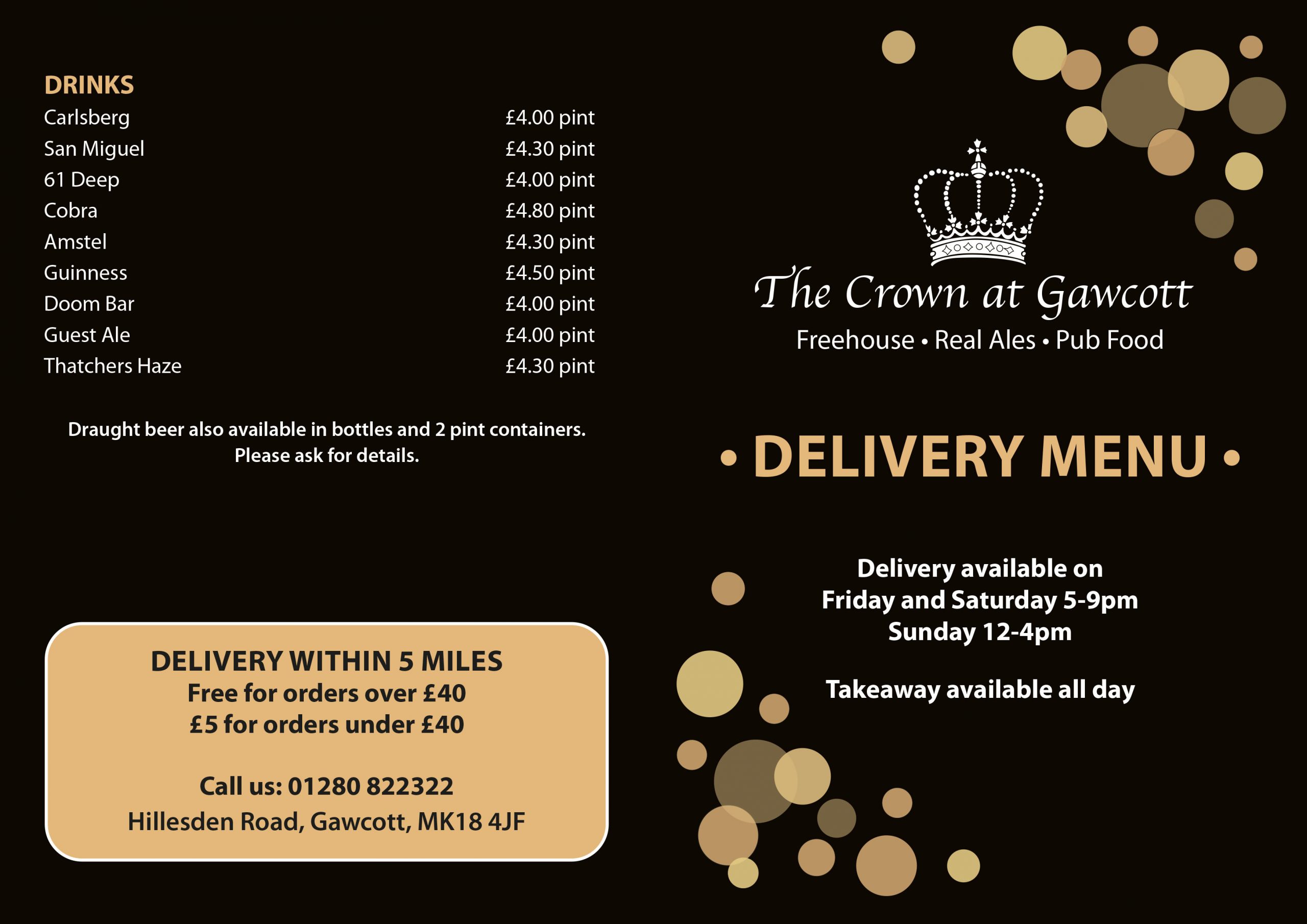 WE DELIVER NOW
WE ARE NOW DELIVERING ON FRIDAY SATURDAY AND SUNDAY
All staff and customers will need to wear a mask whilst moving through the pub or going to the toilet. This is enforceable by law and the fine for not doing so, as in shops, is now £200.
You will not need a mask on whilst seated.
It is table service by law now .
The doors now need to close by 10pm by law. This means last orders will be at 9pm and doors will close at 9.30pm.
We are already taking the details of one customer per table, this is also now a legal duty rather than just guidelines and we will also be displaying the QR code at the entrance for anyone who also wants to register their visit on the NHS Covid-19 app. We will still require your details on our own system.
We still operate up to 6 people . People from different tables should not mix, mingle and swap tables.
Thank you all for your cooperation🙏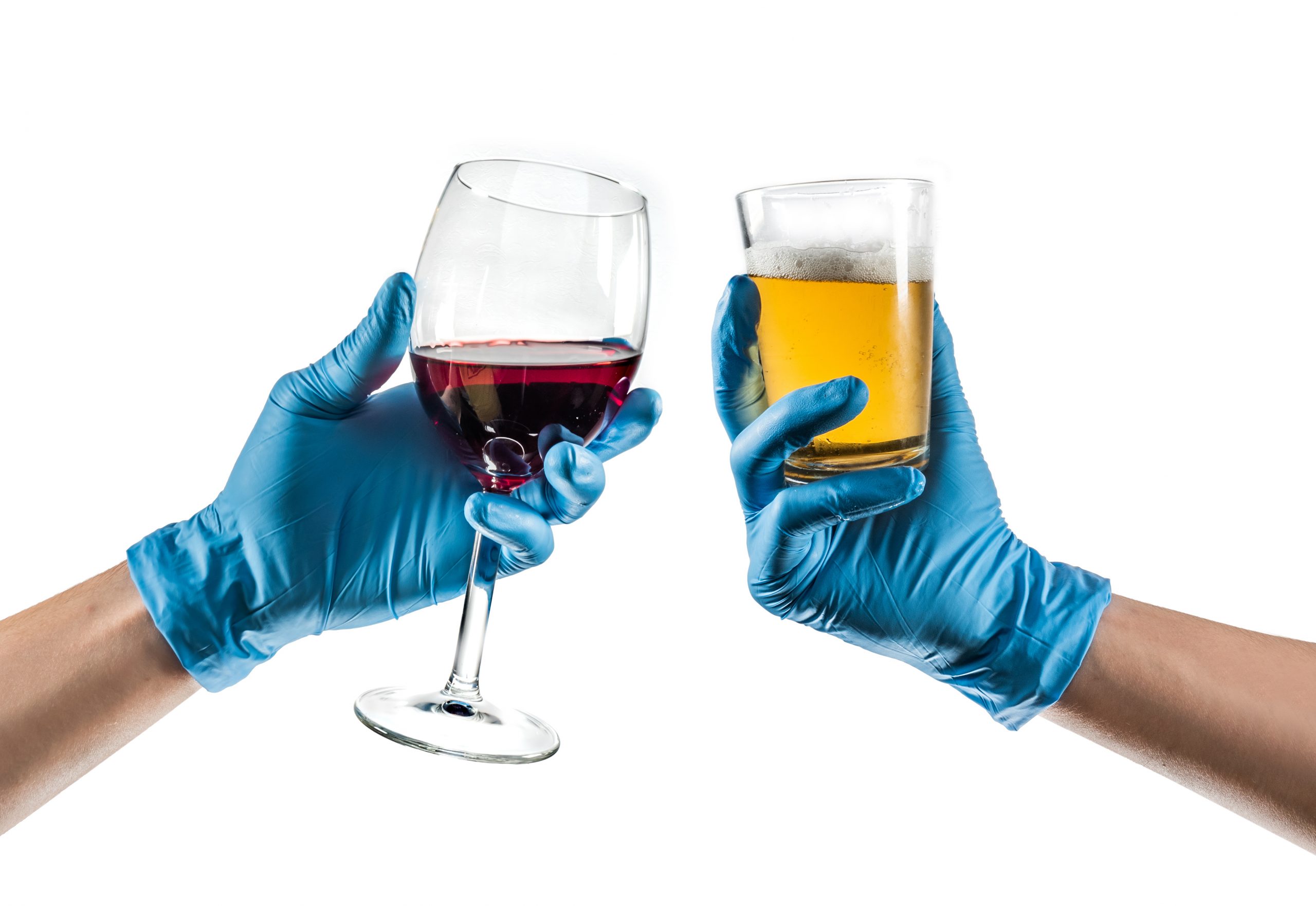 New COVID-19 Measures & Guidelines
With The Crown opening on July 4th, we want to ensure that you have a great, happy, safe time with us. We are prepared to control the virus, and would love our valued customers to read our provided guidelines for the same. See you soon!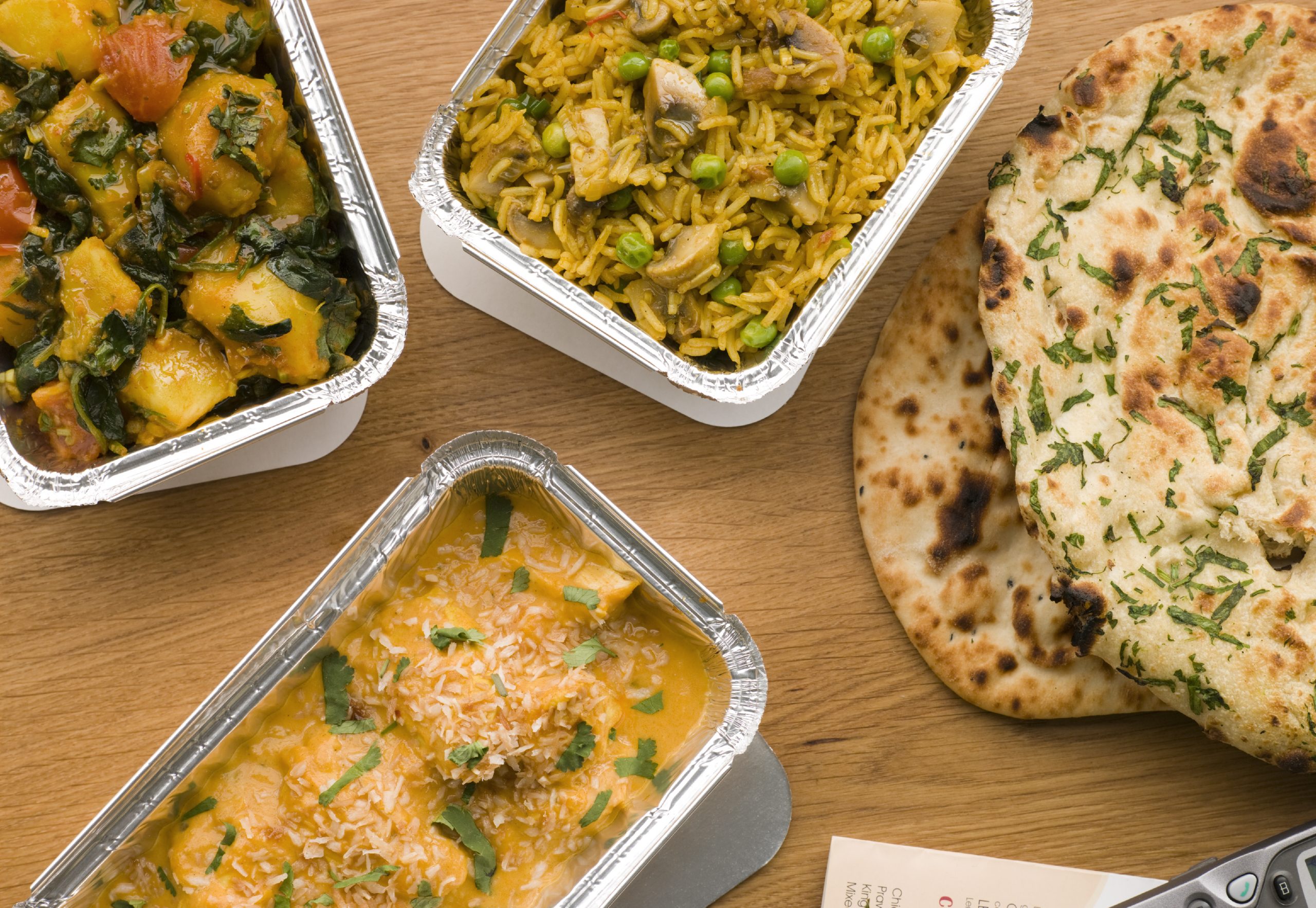 Takeaway Available Now!
You can now pick up your favourite Crown food! Just give us a call at 01280822322 to place your order, or text us on our Facebook page, linked below.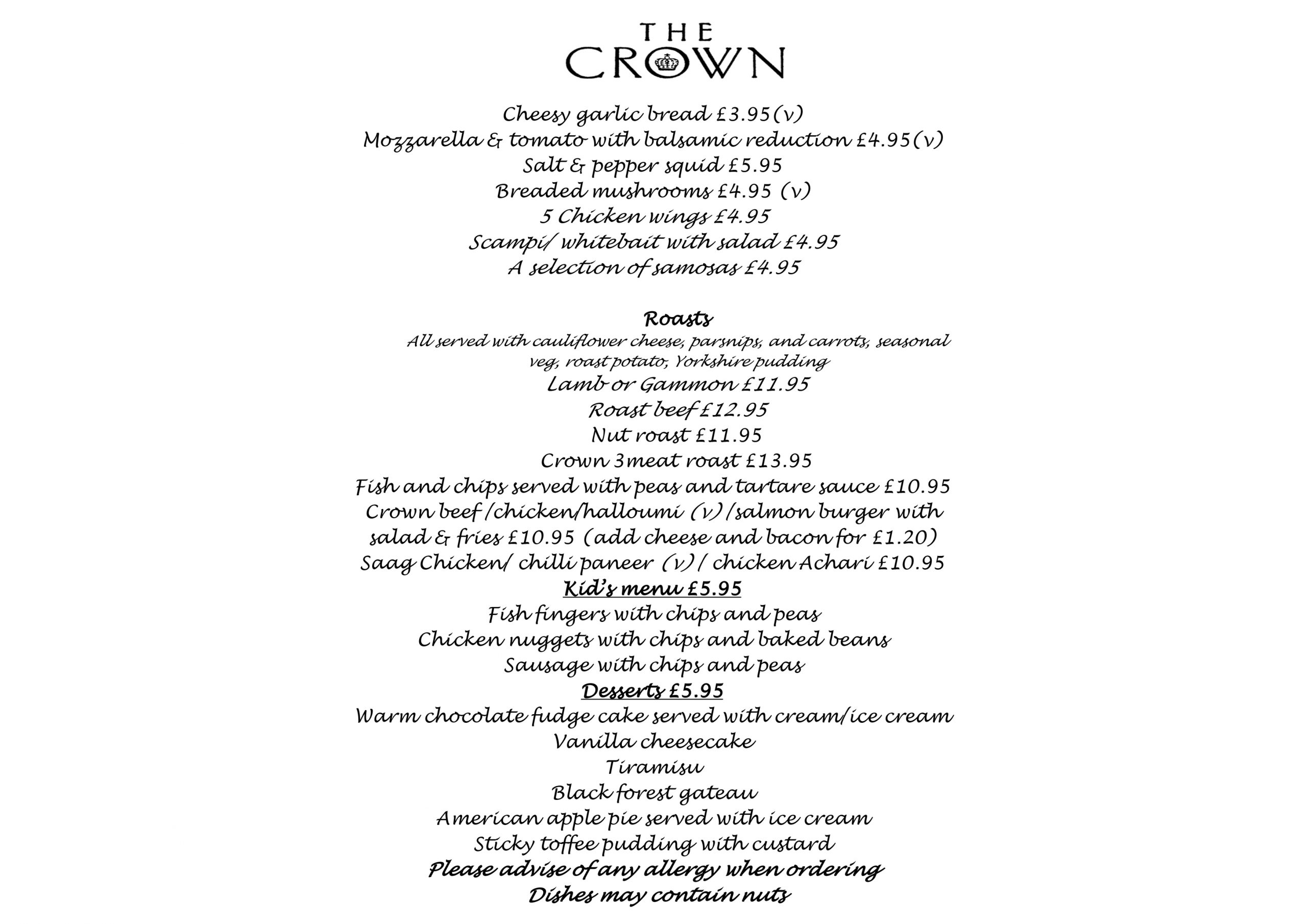 Opening Times
Monday:
12pm – 8pm
Tuesday:
12pm – 9.30pm
Wednesday to Saturday:
12pm – 9.30pm
Sunday:
12pm – 9.30pm


Food Times
Monday:
Kitchen Closed
Tuesday to Saturday:
12pm – 8pm
Sunday:
12pm – 4pm
Monday:
12pm – 8pm
Tuesday:
12pm – 9.30pm
Wednesday to Saturday:
12pm – 9.30pm
Sunday:
12pm – 9.30pm
Phone:
01280 822322
Mail


[email protected]


Address:
The Crown Pub,
Hillesden Road,
Gawcott,
Buckinghamshire,
MK18 4JF